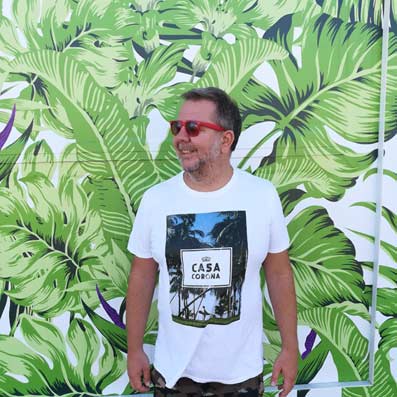 On a Mission to bring you the freshest and finest Global Beats music from around the world, Tropical Beats fire up a heady mixture of Afrobeats, Latin Rhythms, Carnival Beats & Tropical Bass. Global Beats music from the world, for the world, bringing you sunshine for your ears!


Hailing from London town and having entertained tropical music lovers for the past six years in many of London's Global Beats hotspots, Tropical Beats now, also bring that melting pot of uplifting Tropical sounds to Lisboa. From the streets of Lagos and Sao Paolo to the beaches of Cabe Verde and Colombia, we bring the freshest sounds from today's hottest global underground producers who mix up traditional Latin sounds, African beats, Cumbia, Samba, Electronica & Funk that gets to the heart of the dancefloor.
We put down two hours of the finest Global Beats music for a monthly radio show on Londons K2Kradio. We take you on a sunshine fuelled journey on the 3rd Thursday of every month from 6-8pm GMT bringing great cuts from the World Music 2.0 scene and presented from Lisboa and London. Bringing sunshine for your ears.
We've recorded some special mixes for our tropical familia spanning the sounds of Brasil and Colombia to the west coast of Africa all taking in funk, electronica, global bass and pure party vibes, listen up!
Each month we create killer playlists of fresh tropical vibes for our radio show with selections from SoundCloud. We put together around 40 tunes before shredding it down to the final radio playlist of around 25. You can listen to all the tropical playlists you like and find gems that did and did not make the show.
None of this would have been possible without the love, positive vibes and energy of our tropical and musical familia. We want to say big thanks to all those involved in our tropical journey as a radio show, promoters and DJ's. BIG LOVE always.
Drop us a message here anytime to chat about everything tropical – from DJ, Radio, Festivals and Promotions.
¡Vamos muchachos!